Radiographies
2012
Les radiographies, clichés négatifs, propagent leurs jeux d'ombre et de lumière aux dessins composés de paysages mentaux, de fractures, de hors-champs, d'alternances.
Les compositions formées de déchets, affranchies de leurs fonctions et de leurs formes initiales spéculent sur notre condition humaine.
Les personnages viennent interagir avec ce chaos de mémoires compilées.
Radiographies, negative pictures, spread their lights and shades to the drawings composed of mental landscapes, fractures, offfields, alternations.
The compositions formed with wastes, freed from their functions and from their original form speculate on the human condition.
Characters are interacting with this memories compiled chaos.
Röntgenler, negatifler, isik-gölge oyunlarini, zihinsel manzaralardan, kirilmalardan, alan disi kalanlardan, ard arda dönüp gelmelerden olusan çizimler üzerinde yayarlar.
Çöplerden, artiklardan olusan düzenlemeler kendi islevlerini ve asil biçimlerini asarak, insanlik durumu üzerinde spekulasyon yaparlar.
Kisiler, derlenmis ortak bellek kaosu ile etkilesime girisirler.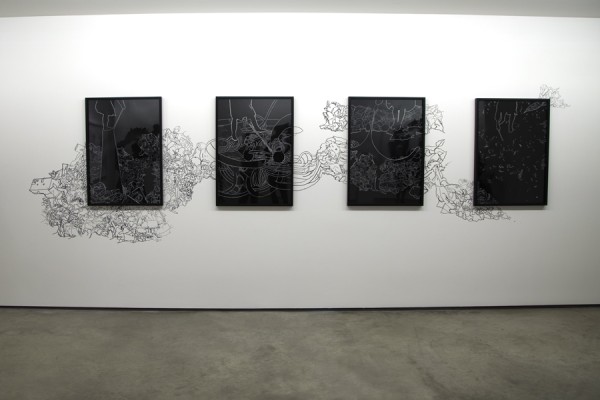 Iron inside Out, 2014 Vue d'exposition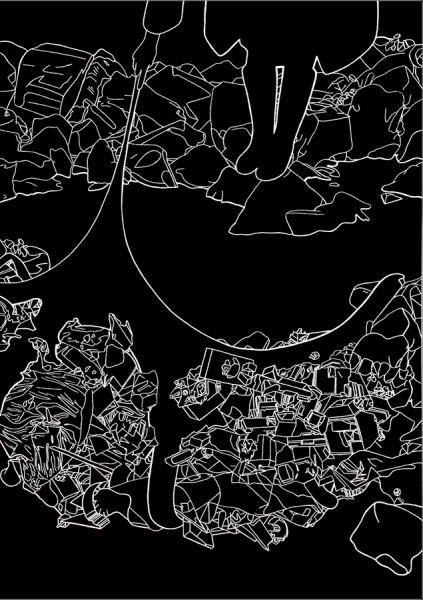 Paysages jetables Incision sur papier, 70 x 100 cm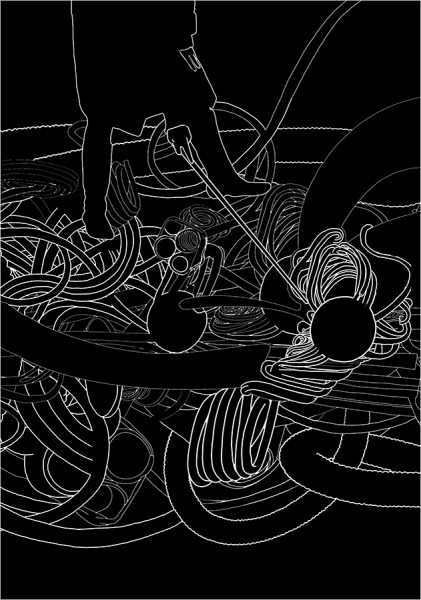 Nexus Incision sur papier, 70 x 100 cm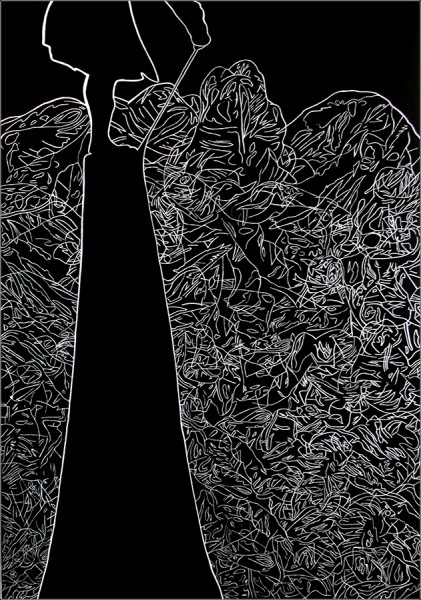 Extraction 1 Incision sur papier, 70 x 100 cm
Eau synthétique Incision sur papier, 70 x 100 cm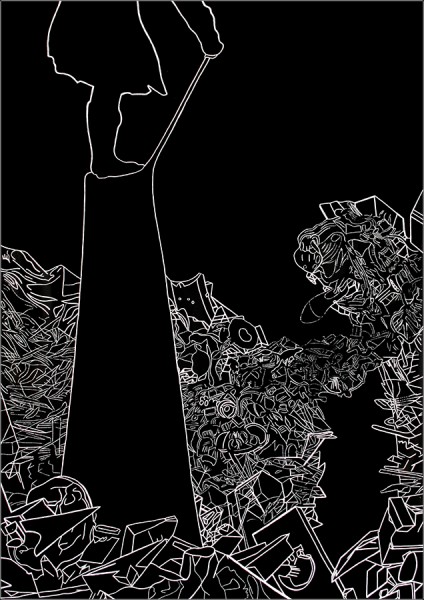 Extraction 2 Incision sur papier, 70 x 100 cm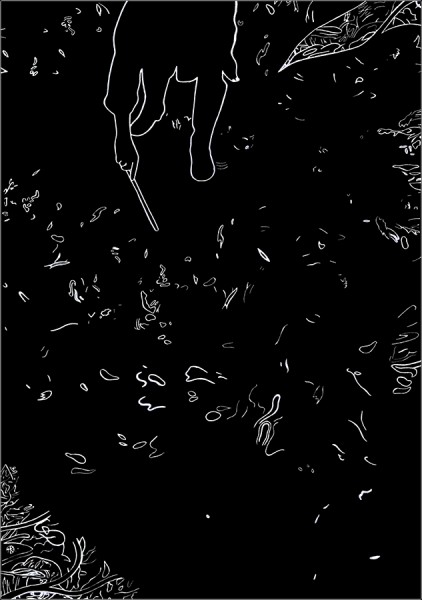 Amorces Incision sur papier, 70 x 100 cm